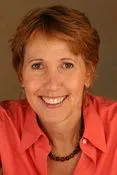 For more than 30 years, I have been working with both children and adults, helping them move forward through various changes, phases, and events in their lives. In addition to being a full-time clinical psychologist in private practice in Larchmont, New York, I'm a frequent presenter, writer, educator, and product developer. I'm also a Kimochis® Certified Trainer, an EMDR Certified Clinician, and the president of Transitional Learning Curves. I am a member of the American Psychological Association, the New York State Psychological Association, the Westchester County Psychological Association, and the EMDR International Association, as well as a graduate member of the British Psychological Association.

My formal training at Adelphi University, where I earned my master's and doctoral degrees in clinical and research psychology (following my undergraduate degree in child development from Tufts University), is what originally brought me to New York, where I've been licensed since 1990.

I then spent 12 years in London, England, serving as the Executive Director of the American Counseling Center, which provided a broad range of services to the American expatriate community, initially through the U.S. Embassy there. It was while I was living abroad that I developed a firm interest in the emotional challenges that come from moving house and country, which led me to co-found Transitional Learning Curves, a comprehensive relocation program that supports families and the companies that move them in smoothly navigating and facilitating the process. Through this initiative, my team and I produced the Our Move series: six interactive workbooks, games, and hands-on products to help guide relocating families.

Upon returning to the United States in 2002, I served as Special Education Coordinator at School Choice International, applying my expertise with children in a different setting. Within a few years, I found myself frustrated in my practice when I was unable to make significant inroads with certain patients with traumatic histories, so I continued the training I'd begun in London in EMDR, in which I became certified in 2012. This trauma-based treatment approach, with its focus on unlocking traumatic experiences that are stored but not processed in the brain and with its awareness of the impact of attachment in early childhood experience, features prominently in the work I do now. As part of my commitment to this approach, I am also a founding member of the Westchester Trauma Response Network, a local EMDR referral service for first responders and those involved in natural and man-made disasters.

Several years ago, I was introduced to Kimochis®, an emotional learning tool that I instantly recognized as something I wanted to incorporate into my practice. I became a Kimochis® Certified Trainer in 2016 and have proudly become an integral contributing member to the company, promoting and writing about the wonderful ways this therapeutic device supports individuals of all ages in dealing with their feelings.

I'm very excited about what lies ahead in my future, which inspires my excitement for my clients' futures in kind; for example, the recent advent of teletherapy over the internet allows me to maintain my connection with expatriates, providing consulting services for people living far from home. Throughout my career, my work has been guided by conversation, creativity, goal-directed play, and fun with purpose. I continue to seek out new avenues to explore and methods to combine psychotherapy, counseling, coaching, and education as I dedicate my efforts to assisting people with moving forward, productively and proactively.